Stretch Limousine

(4-6 passengers) (2-3) + (3-4)
4 Passengers with Luggage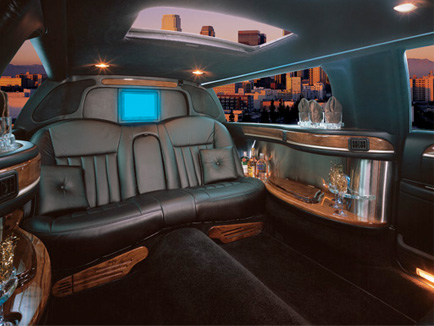 Does your next event or special occasion deserve the elegance of luxury transportation? Hartford Limousine's stretch limousine service is ideal for small group celebrations including weddings, anniversaries, formals, proms, birthdays and engagements. Travel in simple elegance and ultimate luxury in one of Hartford Limousine's stretch limousines.
Luxurious, Plush Leather Seating
Comfortable seating for 4 – 6 Passengers
Television, AM/FM Stereo & CD Player
Elegant Bar with Dual Ice Chests, Champagne Bucket
Fiber Optic "Stargazer" Ceiling
Fiber Optic Mood Lighting
Moonroof
Dual Privacy Partitions
Chauffeur / Passenger Intercom
Tinted Windows
Backlit Vanity Mirrors
Convenient Reading Lights
DriveCam Chauffeur Monitoring
Cellular Telephone
Book Now. ›