Passenger Coach

(10-14 passengers) (10-12) + (8-10)
14 Passengers with Luggage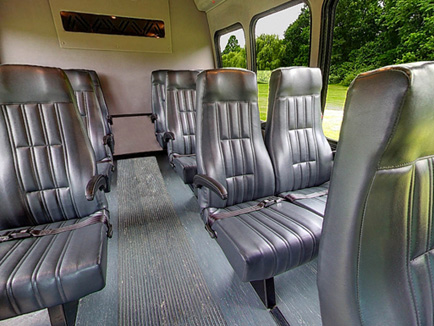 The passenger coach is a simple choice when looking for comfortable, dependable and spacious transportation. Easily accommodating 14 passengers, this coach would make a perfect transport for either business or pleasure. Accommodating and functional, the 14 passenger coach will deliver exactly what you expect for a price you can afford.
Luxurious, Plush Seating with Armrests
Spacious, Roomy Interiors
Comfortable seating for 10-14 Passengers
Flat Screen Television, DVD,
AM/FM Stereo & CD Player
Tinted Windows
Convenient Reading Lights
DriveCam Chauffeur Monitoring System
Cellular Telephone
Book Now. ›