Multi-Passenger Van

(6-10 passengers) (7-9) + (6-7)
10 Passengers with Luggage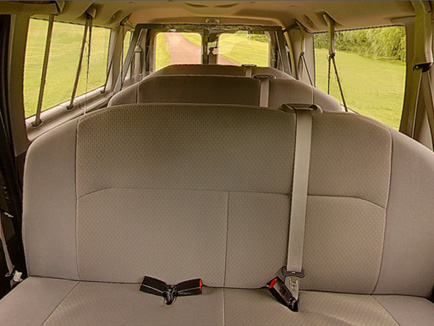 The Multi-Passenger Van captures simple comfort and subtle elegance for up to 10 passengers. It provides the perfect atmosphere for group transportation to a sporting event, conference or concert and can easily facilitate meetings on the move. Get the luxury of chauffeured transportation with functionality that can accommodate any group.
Deluxe Plush Seating
Spacious, Roomy Interior
Comfortable seating for 6-10 Passengers
Air Conditioned Comfort
AM/FM Stereo & Cassette Player
Convenient Reading Lights
DriveCam Chauffeur Monitoring System
Cellular Telephone
Book Now. ›